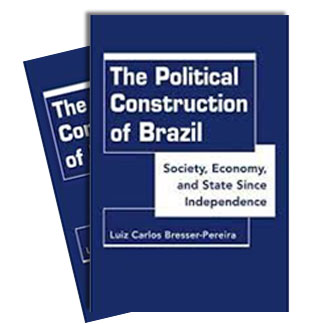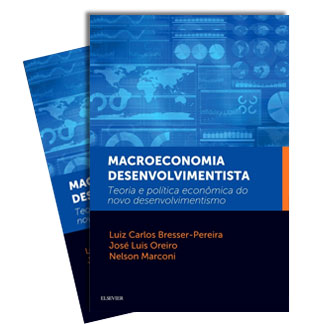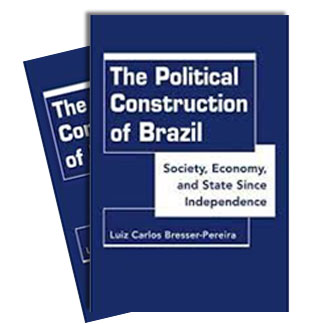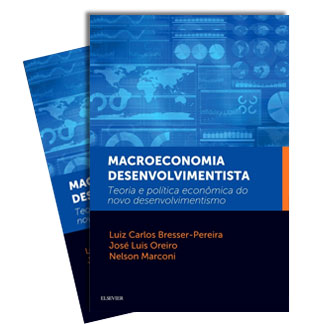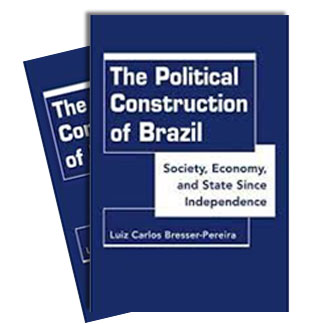 Destaques
---
13.5.2021. We already know who will be the next President. Now we must discuss how will be his administration. Here I offer some basic ideas. (Twitter e Facebook)
3.5.21. Yes, I refer to the new privatizations of airports and roads. Monopolist infrastructure that never should be privatized. But they are, so that the rentiers my rise prices and reduce the quality of the services. Note in the Twitter and Facebook.
---
2021. Uma quase-aula sobre a Economia Política Novo-Desenvolvimentista no quadro do imperialismo americano e da crise do neoliberalismo. (No portal da Associação Mais Brasil, YouTube)
2021. Quase uma aula sobre a Teoria Econômica Novo-Desenvolvimentista e a economia brasileira no Portal Disparada do YouTube.
2021. Republican democracy rejects exacerbated individualism (article: Folha).
---
Eu hoje me sinto profundamente envergonhado de ser brasileiro. Envergonhado porque nós, brasileiros, e o Congresso que elegemos não fomos ainda capazes de promover o impeachment do sr. Bolsonaro. (Nota no Twitter e FB, 5.3.21)
2021. The authoritarian character of right-wing populism does not mean that democracy is dying in the more advanced countries. It is a symptom of the terminal crisis of the neoliberal ideology. (Paper: Lua Nova,)
2021. The liberal policy regime is incompatible with growth in Latin America. (Paper with Carmem Feijó and Eliane de Araújo to be published in Oxford Handbook on Secular Stagnation).
2020. The poor outcomes of the Brazilian government in fighting the health and economic problems associated to Covid-19 when compared with Argentina and France. (Paper in Revista de la CEPAL). Published also in Portuguese.
Onde é a Casa do Amigo?
(Abbas Kiarostami, escr (1987) c/ Babek Ahmed Poor, Ahmed Ahmed Poor, Khodabakhsh Defaei) 1987. Ahmed tem oito anos, mas ele sabe o que é ser um amigo. É corajoso e determinado. Uma joia de Kiarostami. MUBI
Brief Encounter
(David Lean (1945) Reino Unido Peça e roteiro: Noël Coward c/ Celia Johnson, Trevor Howard, Stanley Holloway |) 1945. O amor que surge entre os dois foi imenso, mas a responsabilidade ética pesou mais. Uma obra-prima de David Lean e Noël Coward. Uma Celia Johnson insuperável. iTUNES
Bringing up Baby
(Howard Hawks (1938) Rot: Dudley Nichols (screen play), Hagar Wilde História: Hagar Wilde. c/ Katharine Hepburn, Cary Grant, Charles Ruggles, Walter Catlett ... Slocum (delegado) Barry Fitzgerald (jardineiro)) 1938. Uma grande comédia. Katherine Hepburn, insuperável. Uma grande direção de Howard Hawks
Songs My Brother Taught Me
(Chloe Zhao, escr (2015) EUA c/ John Reddy, Jashaun St. John, Irene Bedard (mãe), Taysha Fuller (Aurelia), Allen Reddy (Bill), Kevin Hunter (artista)) 2015. Nós somos presos na nossa terra, mesmo quando partimos. Um belo filme na Pine Ridge or Dakota Indian Reservation de Sioux em South Dakota. MUBI
Borgen (seriado, 30 episódios)
(Adam Price (creator) (2012) Dinamarca Diretores: vários. Escr: Adam Price e outros c/Sidse Babett Knudsen (Brigittte Nyborg), Birgitte Hjort Sørensen (Katharine), Søren Malling (Torben), Pilou Asbæk (Kaspar-spinoff doctor)) 2012. Notável seriado político dinamaquês. Commitments and compromises (compromissos e concessões mútuas em uma democracia de alta qualidade. NETFLIX
Stand by Me
(Rob Reiner (1986) Romance: Stephen King Rot: Raynold Gideon e Bruce A. Evans c/ Wil Wheaton, River Phoenix, Corey Feldman.) 1986. Uma boa lembrança da infância, e dos seus desafios. iTUNES
Radiotividade - A Vida de Mme.Curie
(Marjane Satrapi (2919) Rot: Jack Thorne Livro: Lauren Redniss c/ Rosamund Pike, Sam Riley (Pierre Curie), Yvette Feuer, Mirjam Novak |) 2019. A vida angustiada de uma grande cientista dotada de forte personalidade e nenhuma capacidade de fazer compromissos. NETFLIX
Tigres de Papel
(Quoc Bao Tran, rot. (2020) EUA Romance: Stephen King c/ Peter Adrian Sudarso, Yuji Okumoto, Ron Yuan, Mathew Page, Mykel Shannon Jenkins) 2020. A arte e a ética do Kung Fu. NETFLIX
Bons artigos que li recentemente Ver todos
The 'Cornwall consensus' is here
Repressão fiscal e fim da hiperglobalização
Privatizar a Eletrobras agravará a desindustrialização
Inclusões recentes / Recents inclusions
BOOKS Available in the bookstores or in this site (pdf)
LIVROS disponíveis nas livrarias ou nesse site (pdf)
Em Busca do Desenvolvimento Perdido
Editora da FGV, 2018

The Political Construction of Brazil
Lynne Rienner Publishers, 2017

A Construção Política do Brasil
Editora 34, 2016 (3a. edição), 2016

Macroeconomia Desenvolvimentista
c/ José Luis Oreiro e Nelson Marconi
Editora Elsevier, 2016
Developmental Macroeconomics
c/ José Luis Oreiro e Nelson Marconi
Routledge, 2014.
Globalization and Competition
Cambridge University Press, 2010.

Globalização e Competição
Elsevier, 2010.

Mondialisation et competition
Edition La Decouverte, 2009.

Developing Brazil:
Lynne Rienner Publishers, 2009

Democracy and Public Management Reform
Oxford University Press, 2004.

Introdução à Organização Burocrática
c/ Fernando Prestes Motta
Thomson, 2003.
Desenvolvimento e Crise no Brasil (5ª. Edição)
Editora 34, 2003.