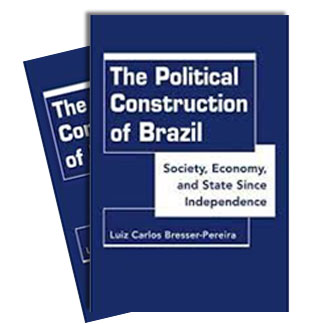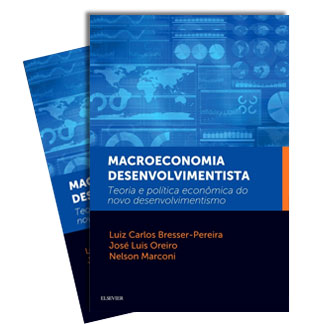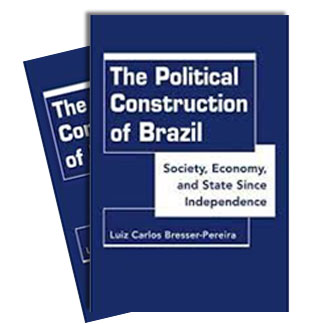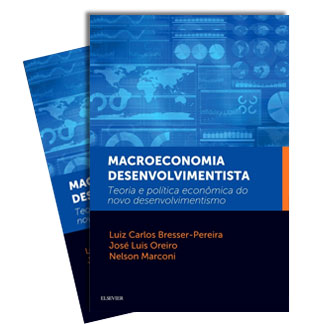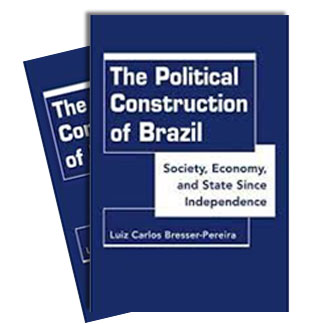 Destaques
---
2021. Uma quase-aula sobre a Teoria Novo Desenvolvimentismo no quadro do imperialismo americano e da crise do neoliberalismo.
2021. Quase uma aula sobre o Novo Desenvolvimentismo e a economia brasieira.
---
2021. Republican democracy rejects exacerbated individualism (article: Folha).
16.3.2021. Bolsonaro não é mais uma alternativa a Lula para as elites econômicas. Na verdade, ele é disfuncional para elas na medida em que Bolsonaro é um empecilho para a eleição de um político de centro-direita. Twitter
Eu hoje me sinto profundamente envergonhado de ser brasileiro. Envergonhado porque nós, brasileiros, e o Congresso que elegemos não fomos ainda capazes de promover o impeachment do sr. Bolsonaro. (Nota no Twitter e FB, 5.3.21)
---
2021. The authoritarian character of right-wing populism does not mean that democracy is dying in the more advanced countries. It is a symptom of the terminal crisis of the neoliberal ideology. (Paper: Lua Nova,)
2021. The liberal policy regime is incompatible with growth in Latin America. (Paper with Carmem Feijó and Eliane de Araújo to be published in Oxford Handbook on Secular Stagnation).
2020. Note defiining the competitive exchange rate or industrial equilibrium - the exchange that makes competitive the companies or investment projects utilizing the best technology. A critique to a paper by José Luis Oreiro, Paulo Gala and Luciano D'Agostini. (Available in this website only).
2020. Many rich countries are financing the huge Covid-19 expenditures by monetary emission. Brazil should have done the same. Portuguese version available. (Paper: Brazilian journal of Political Economy) English version available
A Fortuna de Ned (Walking Ned Devine
(Kirk Jones, escr (1998) Reino Unido c/ Ian Bannen, David Kelly, Fionnula Flanagan (esposa), Susan Lynch (Maggie), James Nesbit) 1981. A solidariedade venceu ainda que ajudada pela fraude. Um filme encantador em um povoado inglês. À LA CARTE
Neste Mundo e no Outro (A Matter of Life and Death)
(Michael Power e Emeric Pressburger, escr (1946) Reino Unido. c/ David Niven, Kim Hunter, Roger Livesey (Dr. Frank), Robert Coote (Bob), Raymond Massey (promotor), Edwin Max (Cirugião e o Juiz), Joan Maude (rainha).) 1946. Um belo exercício de imaginação, ideologia e poesia. À LA CARTE
His Girl Friday
(Howard Hawks (1940) EUA Rot: Charles Lederer Peça: Ben Hecht "The Front Page" c/ Cary Grant, Rosalind Russell, Ralph Bellamy) 1940. Uma comédia brilhante. Hawks, Cary Grant e Rosalind Russell dão um show vivo, rápido. A LA CARTE
Une Colonie
(Genevève Dulude De Celles, escr (2018) Canadá (Quebec) c/ Emilie Bierre, Madeleine Blais-Tremblay (irmã), Colin Blanchard, Robin Aubert,) 2018. Na adolescência começamos a nos responsabilizar por nós mesmo e pelos outros. MUBI
Questão de Tempo (About Time)
(Richard Curtis escr (2013) UK c/ Domhnall Gleeson, Rachel McAdams, Bill Nighy, Lydia Wilson (irmã)) 2013. Será que a felicidade pode ser administrada? Comédia quase romântica. NETFLIX
O Que os Homens Falam (Una Pistola en Cada Mano)
(Cesc Gay escr (2012) Espanha Escr: Tomàs Aragayc/ Javier Cámara, Ricardo Darín, Eduard Fernández |) 2012. Homens tão inseguros, tão tolos, patéticos. iTUNES
O Amor não Tira Férias (The Holiday)
(Nancy Meyers, escr (2006) EUA c/ Kate Winslet, Cameron Diaz, Jude Law, Jack Black, Eli Wallach, Edward Burns) 2006. Ótima comédia romântica. NETFLIX
O Tigre Branco
(Ramin Bahrani. rot (2021) India Romance: Aravind Adiga c/ Adarsh Gourav, Rajkummar Rao, Priyanka Chopra) 2021. O homem superior pode tudo. É a lição de Nietszche aplicada em uma Índia violenta, miserável e corrupta. NETFLIX
Bons artigos que li recentemente Ver todos
Biden precisa definir o futuro, não o passado
O que vamos aprender disso tudo?
Prebisch, Furtado y Bresser-Pereira: aportes de los padres del desarrollismo clásico y el nuevo desarrollismo
Inclusões recentes / Recents inclusions
BOOKS Available in the bookstores or in this site (pdf)
LIVROS disponíveis nas livrarias ou nesse site (pdf)
Em Busca do Desenvolvimento Perdido
Editora da FGV, 2018

The Political Construction of Brazil
Lynne Rienner Publishers, 2017

A Construção Política do Brasil
Editora 34, 2016 (3a. edição), 2016

Macroeconomia Desenvolvimentista
c/ José Luis Oreiro e Nelson Marconi
Editora Elsevier, 2016
Developmental Macroeconomics
c/ José Luis Oreiro e Nelson Marconi
Routledge, 2014.
Globalization and Competition
Cambridge University Press, 2010.

Globalização e Competição
Elsevier, 2010.

Mondialisation et competition
Edition La Decouverte, 2009.

Developing Brazil:
Lynne Rienner Publishers, 2009

Democracy and Public Management Reform
Oxford University Press, 2004.

Introdução à Organização Burocrática
c/ Fernando Prestes Motta
Thomson, 2003.
Desenvolvimento e Crise no Brasil (5ª. Edição)
Editora 34, 2003.